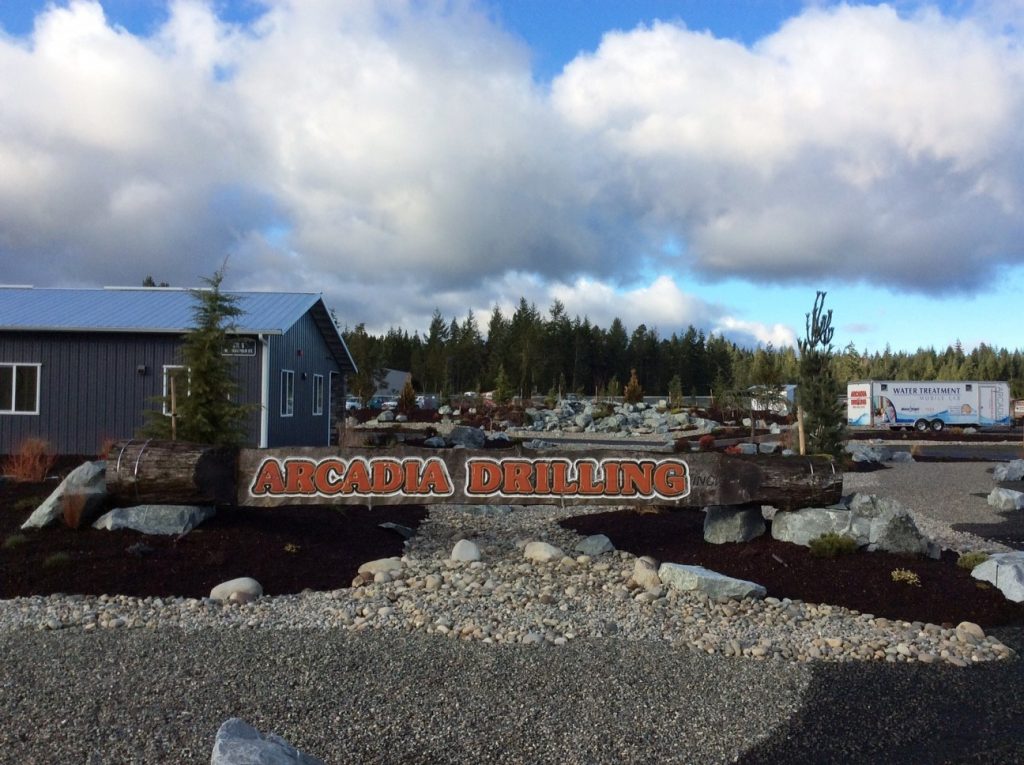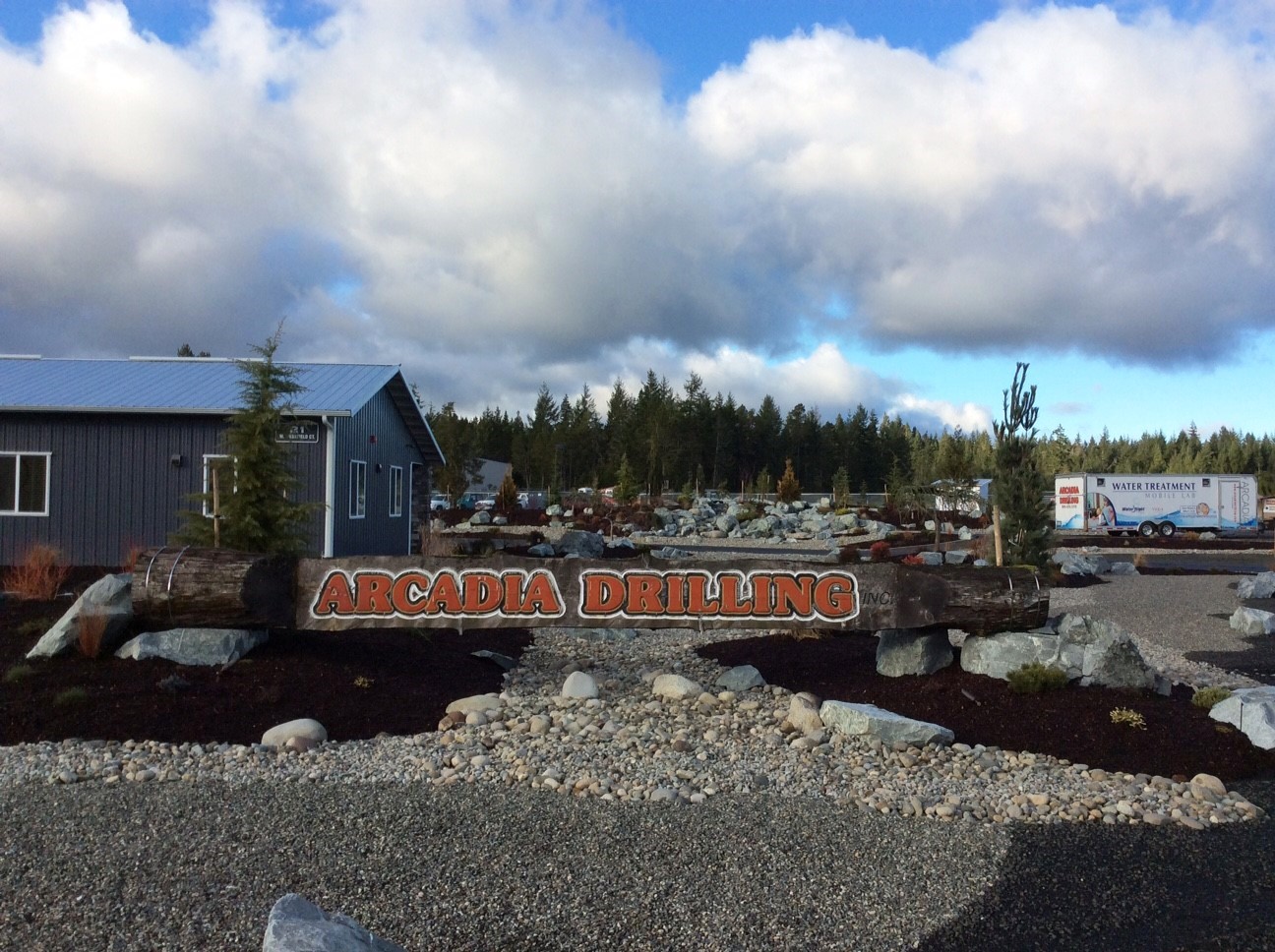 About
Arcadia Drilling Has Been Drilling, Maintaining, and Servicing Wells in Washington State for 60 Years
Who We Are
At Arcadia Drilling Inc., our entire staff is dedicated to installing a water system that meets or exceeds all State and County requirements, while being constructed in such a manner to meet or exceed the goals of each customer. Our Drilling staff makes great efforts to help you to select the appropriate location for your water well, while respecting all setbacks of the State and county regulations. Our Pump Staff is dedicated to create a Water System that is reliable and designed specifically for the needs of our customers.
Arcadia Drilling Inc, is a family owned and operated company since 1962. The Neal Family bought the Company in 1983, and is still owned and operated by members of the family.
Arcadia Drilling Inc offers water well and resource protection well drilling, pump installation, filtration installations, filtration repairs and full filtration maintenance route. Arcadia Drilling can manage each project with the appropriate skills to get the job done efficiently and in a timely manner. Continuing education is vital to our industry and the skills of our technicians, you can have confidence in the skills of the professionals that are dispatched to your project to complete the project well.
The office for Arcadia Drilling Inc. is located just outside the scenic town of Shelton at 21 W. Westfield Court, Shelton WA 98584. We are committed to providing the highest level of customer service. Our seasoned office staff is trained and available to respond to your needs. Arcadia Drilling Inc. completes projects THROUGHOUT Washington State. We have completed wells and pump installations in the following counties: Mason, Thurston, Grays Harbor, Pierce, Pacific, Lewis, King, Cowlitz, Chelan, Kittitas, Klickitat, Yakima, Okanagan, Clark, Douglas, Franklin, Grant, Jefferson, Walla Walla, Clallam, San Juan, Island, and Benton counties.
We would be happy to help you with your water well project.
What We Do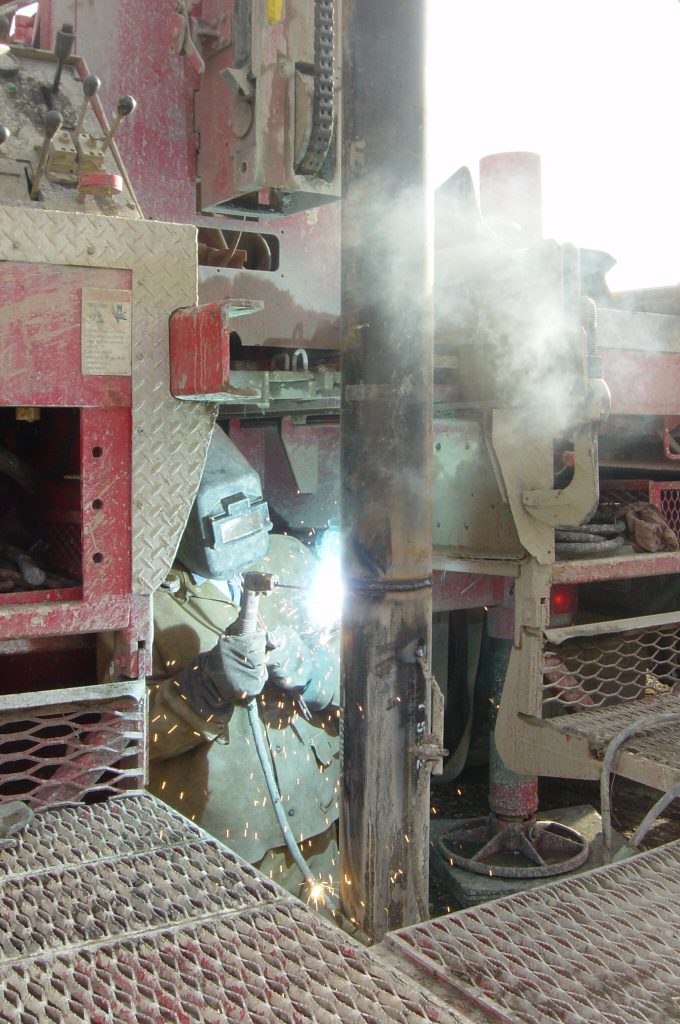 Well Drilling
Arcadia Drilling has been drilling water wells in Washington state for 60 years. We have the expertise and equipment to ensure your well provides you with water forever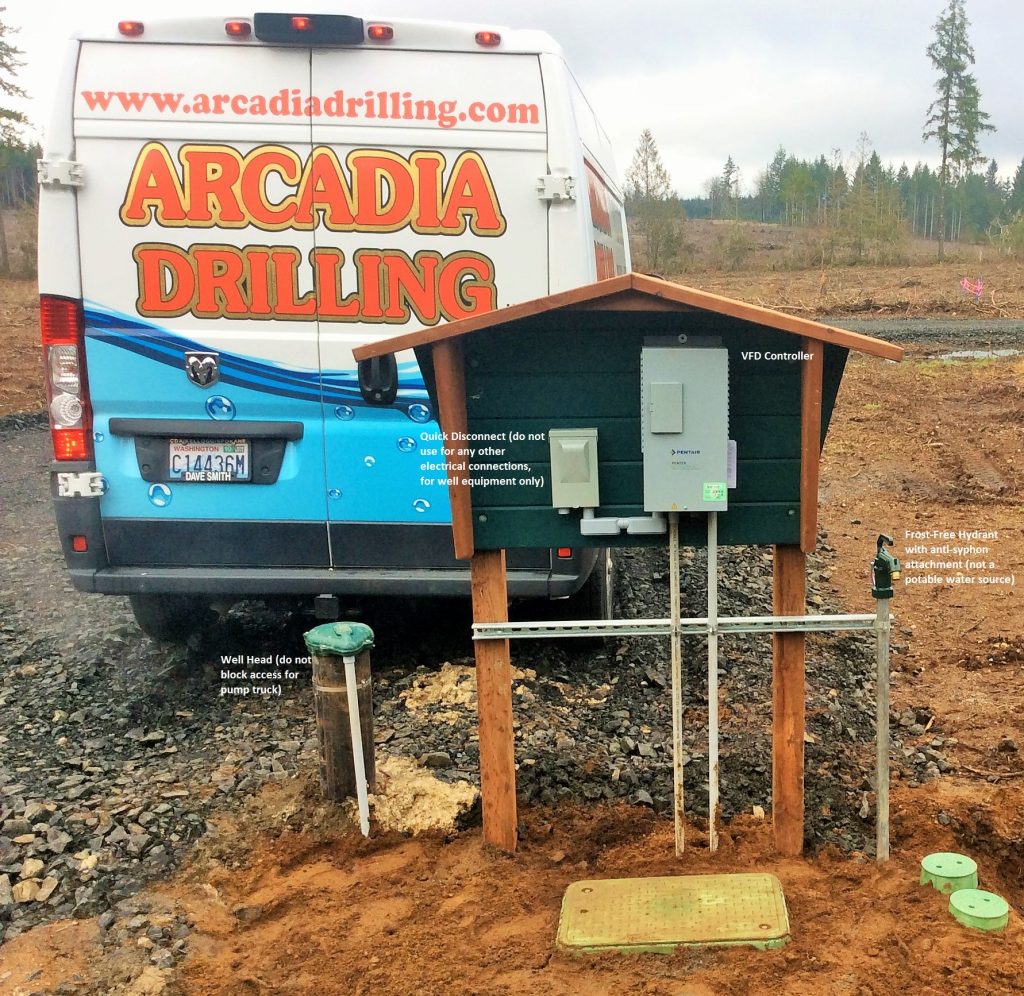 Well Pumps & Tanks
Your well tank and pump are the most important parts of your well water system. We'll make sure you have the right components to fit your unique needs.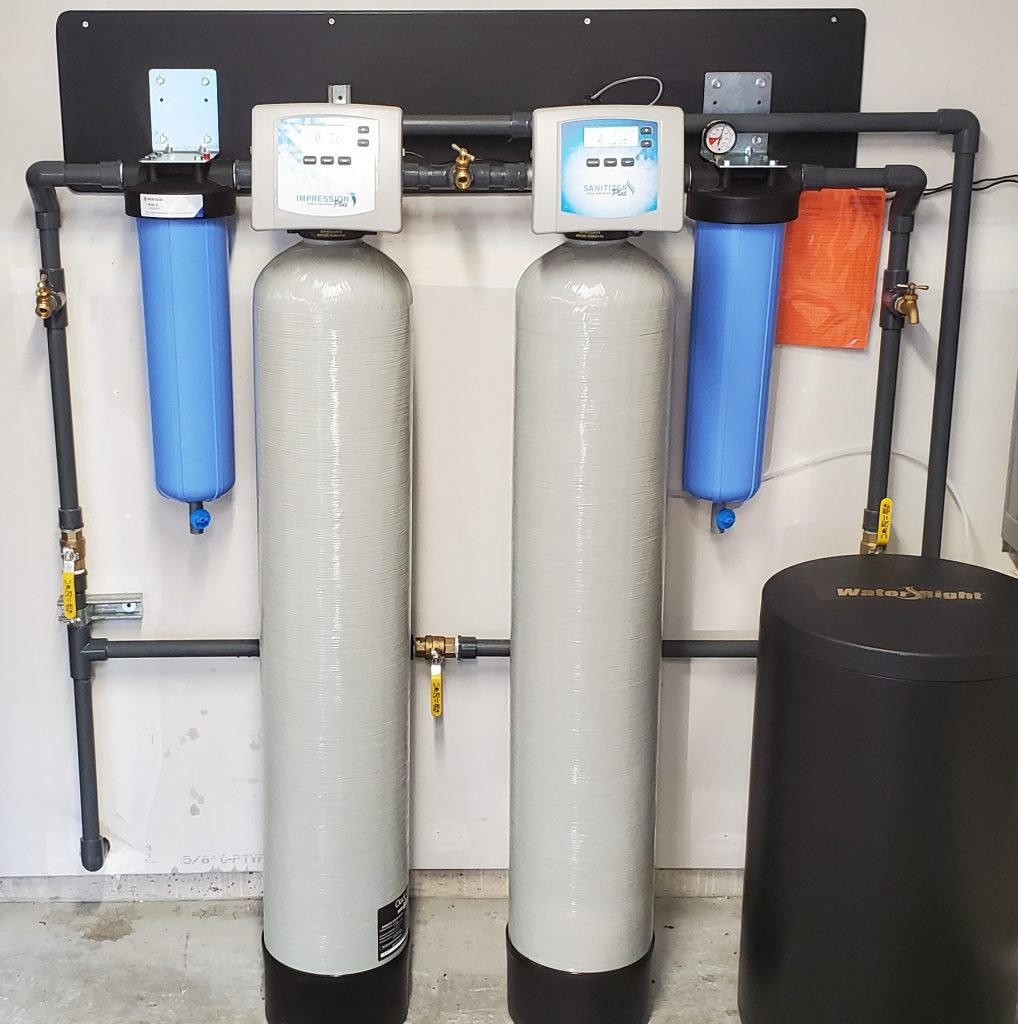 Well Water Treatment
A simple water sample can reveal harmful contaminants in your well water system. Arcadia can help find the right treatment options to keep your drinking water clean and safe.